Much is completed in May & June
Date sorted from bottom to top ​für Smartphone waagerecht / horizontal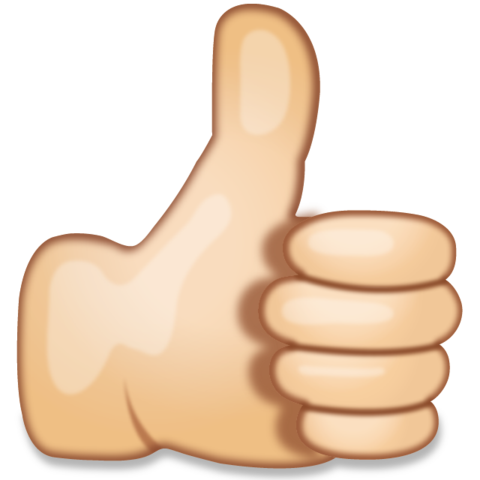 . countdown is running - tickets reserved for next trip .

. ein schöner Aufenthalt: vom 03. Mai bis 03. Juli 2018 .
Updated: 11. Juli 12:30 h | Mouse on photo = info
der ganz normale Alltag in Deutschland hat uns wieder, die Fahrt
von Nomia über Patra - Bari - Brenner - Ellwangen verlief gut und
ohne Probleme. Nun werkeln wir erst mal ein Weilchen wieder hier.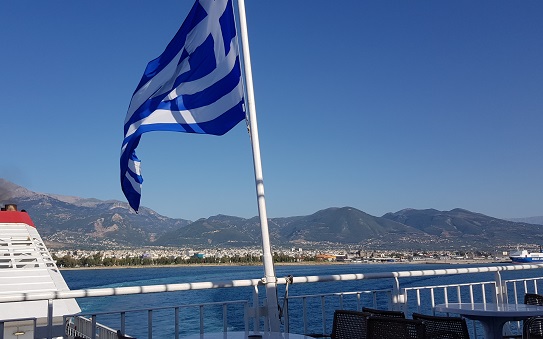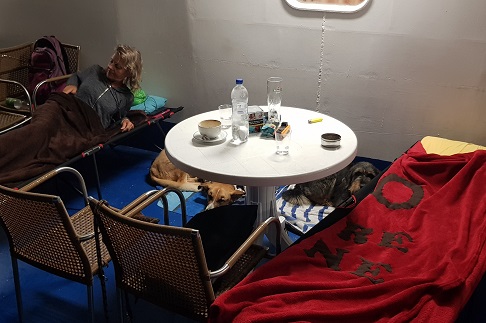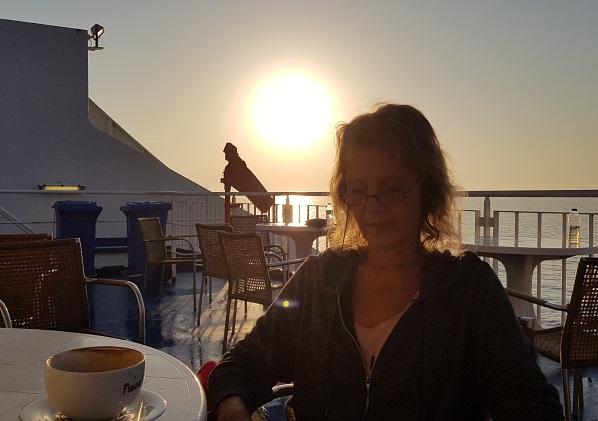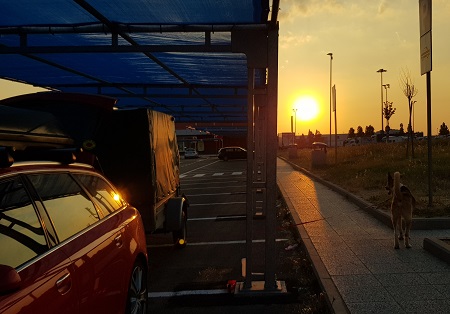 the normal everyday life in Germany has us back, the ride
from Nomia via Patra - Bari - Brenner - Ellwangen went well and
without problems. Now we'll work here for a while.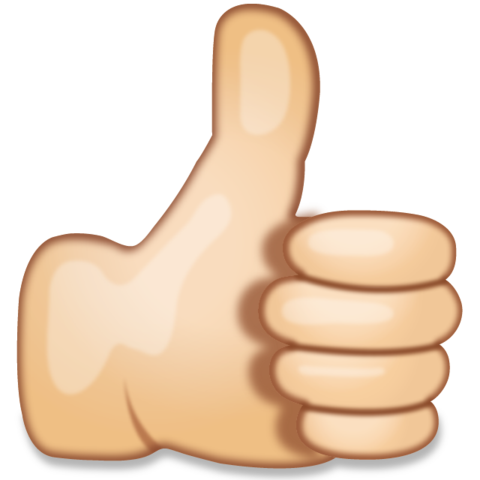 Updated: 01. Juli 17:30 h | Mouse on photo = info
wir haben zwar noch etwas Zeit, doch mit Aufräumen, Putzen,
Packen und Laden haben wir bereits begonnen.
we still have some time, but with cleaning up,
We have already started packing and loading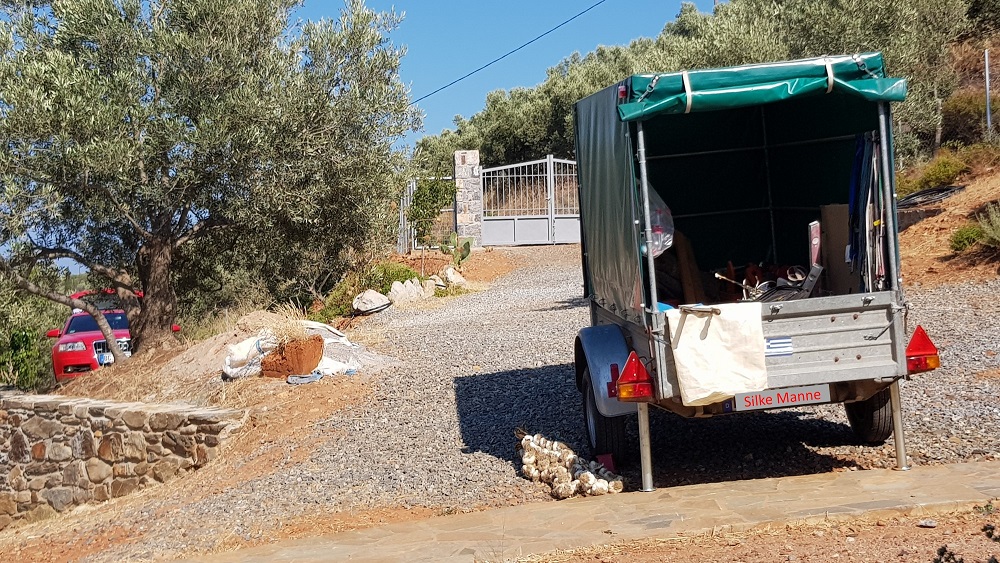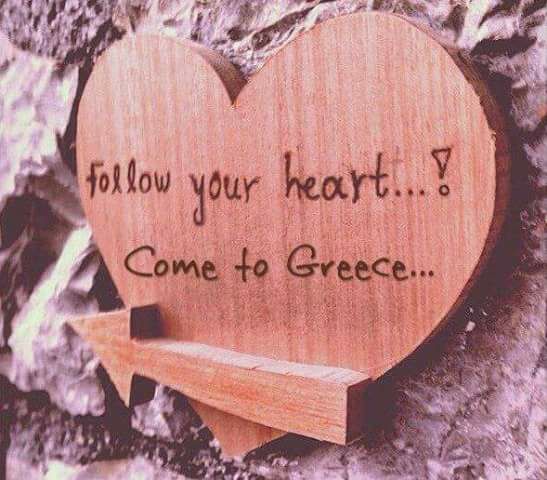 Nächstes Update der Rückfahrt, gibt es aus Deutschland.
Next update of the ride, will be from Germany.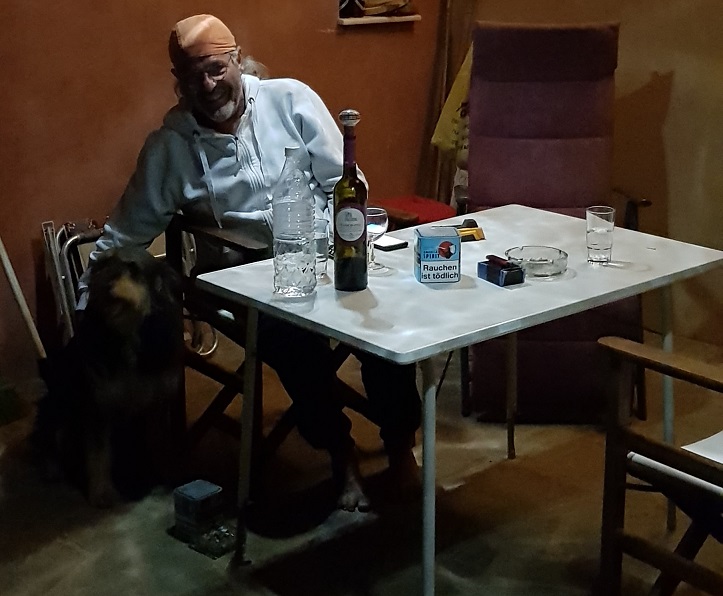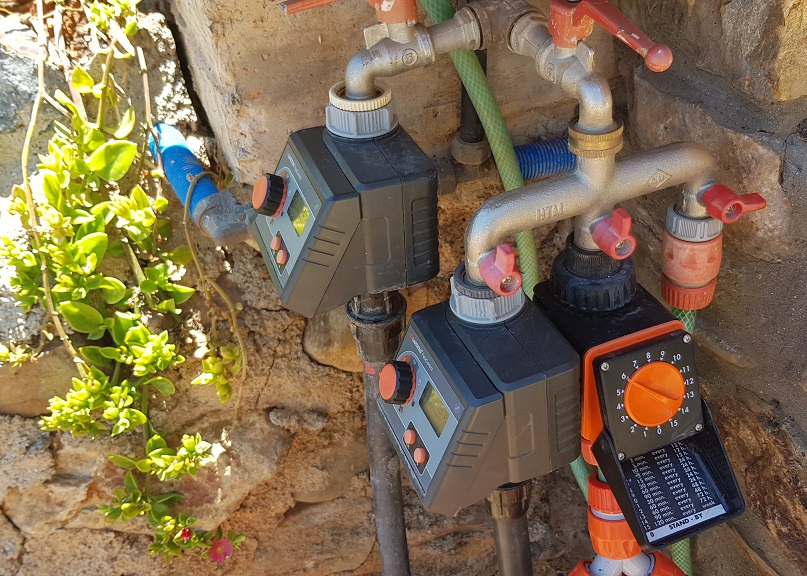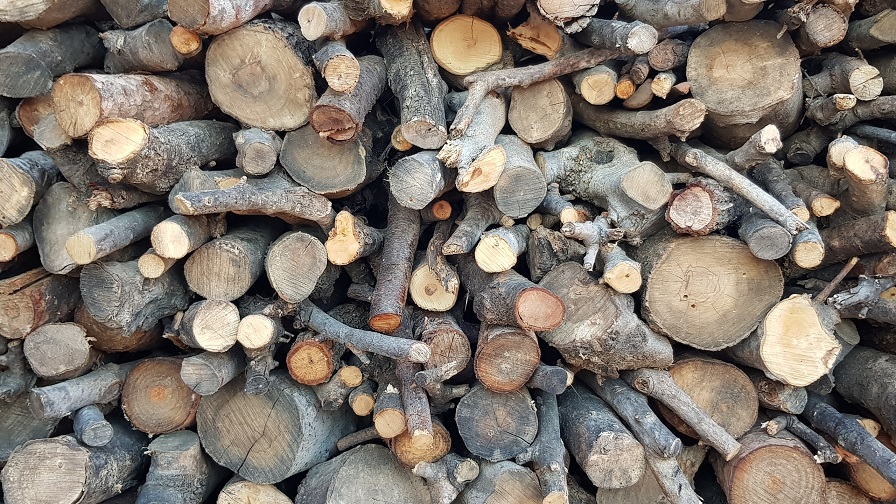 Feierabend auf der Terrasse, Bewässerung und Holz für Winter
Closing time on the terrace, watering and wood for winter
30. Juni
die letzten Arbeiten dieses Aufenthaltes sind abgeschlossen:
we have completed the last works of this stay:
28. Juni
nun ist der Sommer zurück, nachdem wir heftige Unwetter erlebt haben.
Der Regen dazu Ende Juni allerdings, der war ein großer Segen.
Now the summer is back, after we have experienced heavy storms
the rain at the end of June, however, was a great blessing.
nach den Unwettern. wir gehen Essen beim Juni Vollmond
after the bad weather. we are against food at the June full moon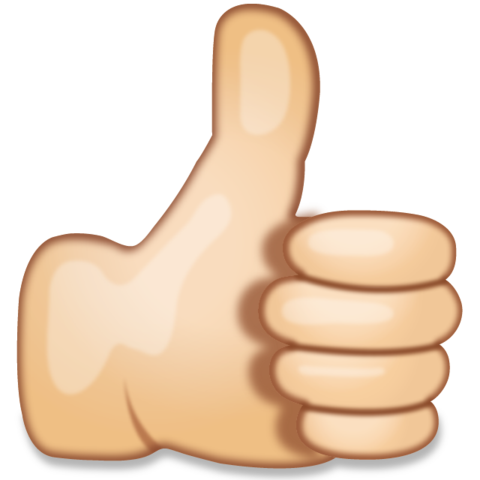 Updated: 25. Juni 10:30 h | Mouse on photo = info
die vergangen Tage waren für die Seele bewegende und
atembaraubende Momente der Natur auf dem Peloponnes
the past days were for the soul moving and
Breathtaking moments of the nature in the Peloponnese
allerletzte Regenrinne und Entwässerung der Aussendusche fertig
Last rain gutter and drainage of the outdoor shower finished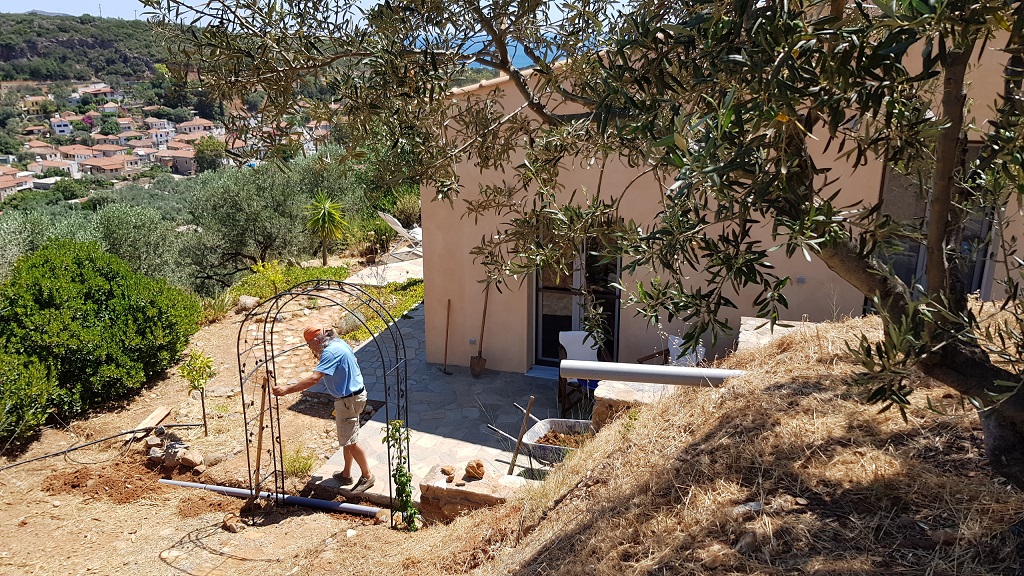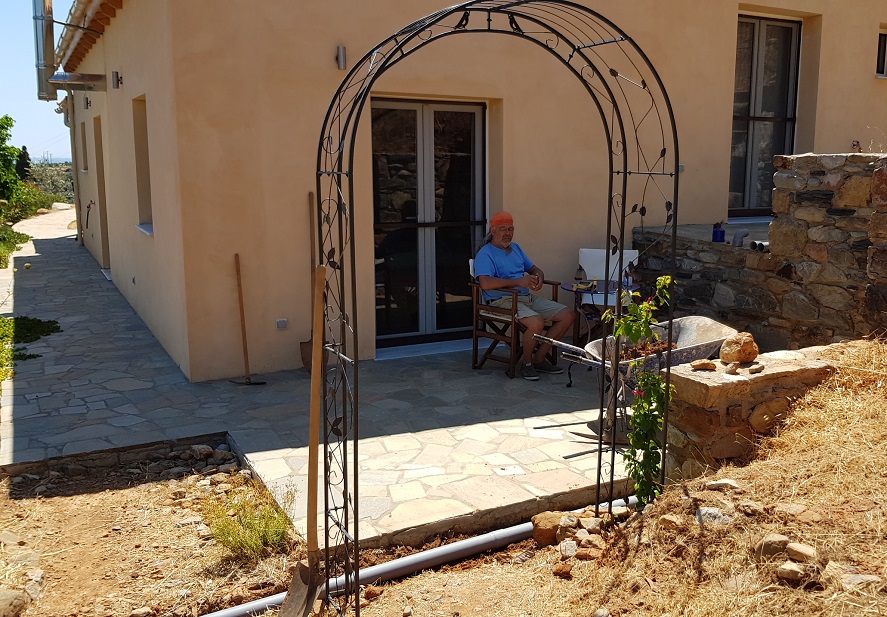 Rostschutz für Zauntor und den (im Müll) gefundenen Terrassentisch
Rust protection: gate and the (in the garbage) found patio table
Trinkwasser Quelle & Regalbretter nach dem Versiegeln
Drinking water source & shelves after sealing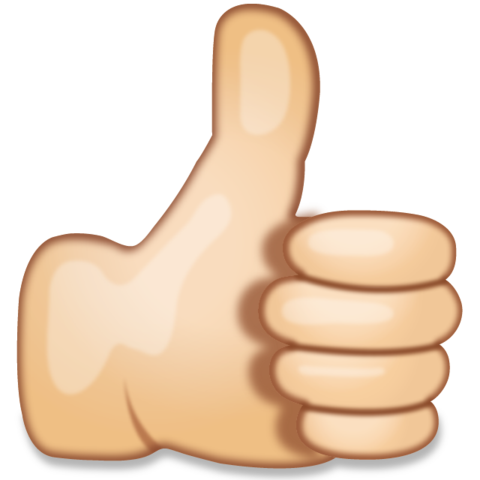 Updated: 23. Juni 10:30 h | Mouse on photo = info
Wunderwerke der Natur auf unserem Grundstück
Marvels of nature on our property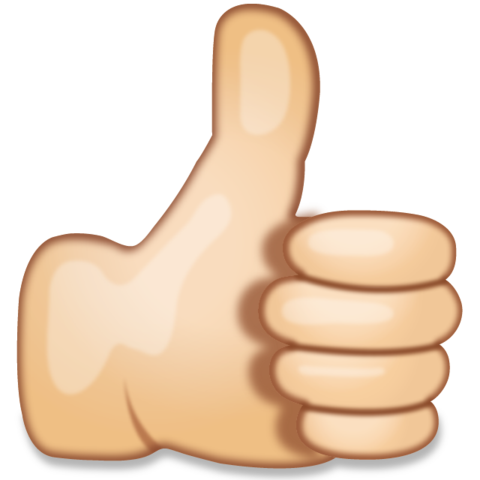 Updated: 21. Juni 16:30 h | Mouse on photo = info
heut ist Sonnwendtag, der längste Tag im Jahr und hier mit den meisten
Sonnenstunden. deshalb fahren wir heute Abend nach Neapoli
um dies zu feiern und bei Sonnenuntergang zu Essen.
Today is the solstice day, the longest day of the year and here
with the most hours of sunshine. That's why we're going to Neapoli
tonight to celebrate and eat at sunset.
Sonst beschäftigen wir uns zur Zeit mit unseren Pflanzen und vor allem
mit viel Papier, jeder Menge Rechnungen und Quittungen, denn bald
müssen wir die Kostenabrechnung für den Hausbau nachweisen. Dies ist
notwendig um den endgültigen Stromanschluss zu erhalten.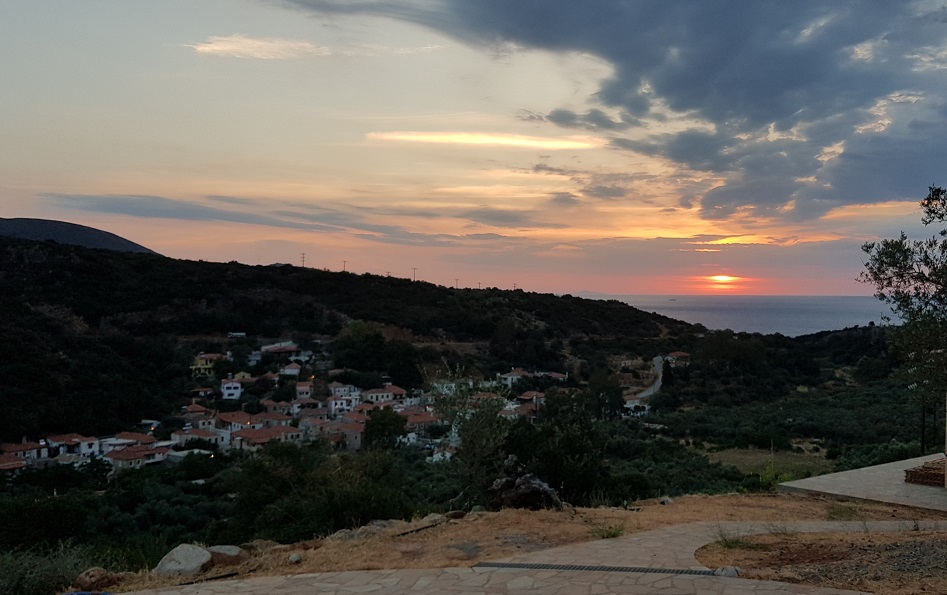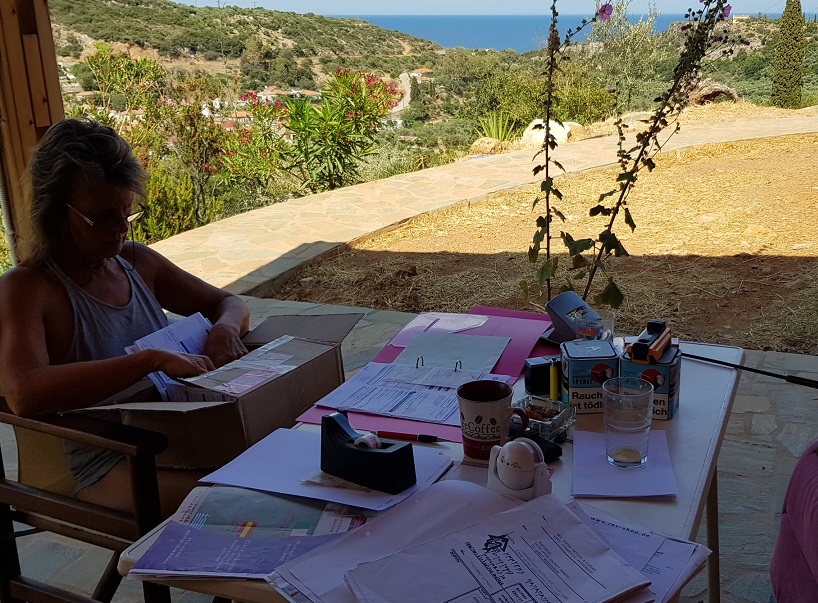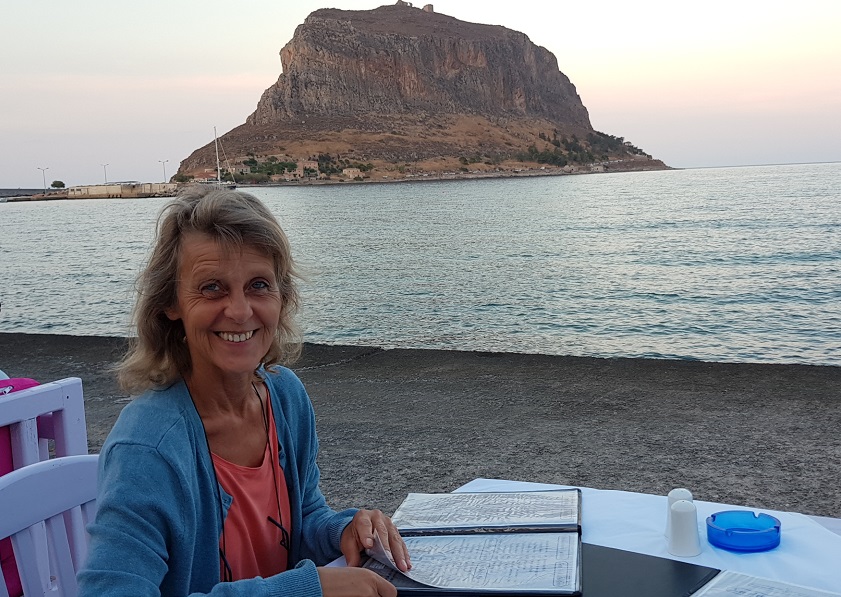 Otherwise we are currently dealing with our plants and above all
with a lot of paper, lots of bills and receipts, because soon we have
to prove the cost accounting for the house construction. This is
necessary to get the final power connection.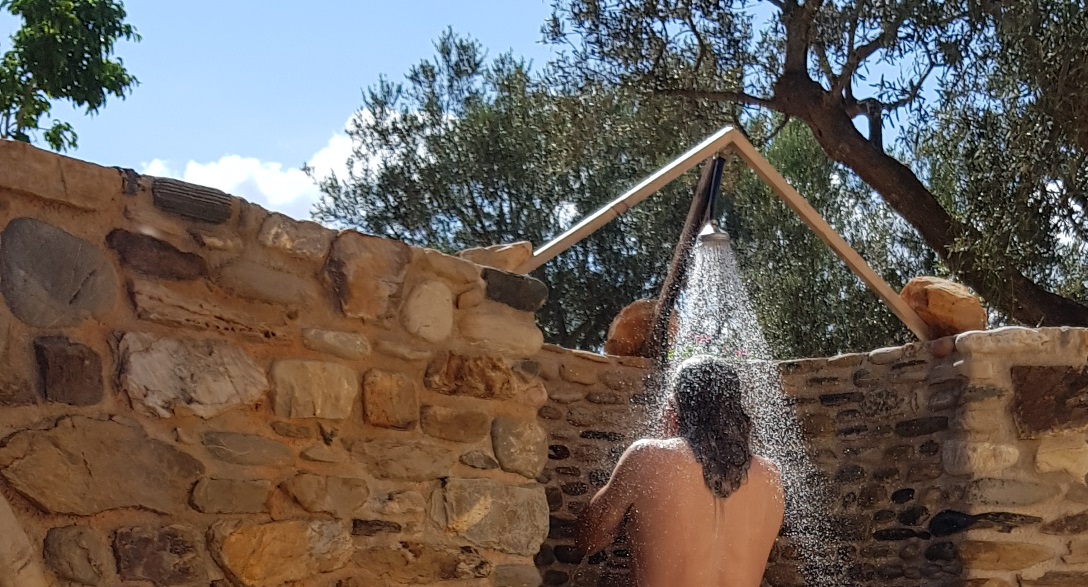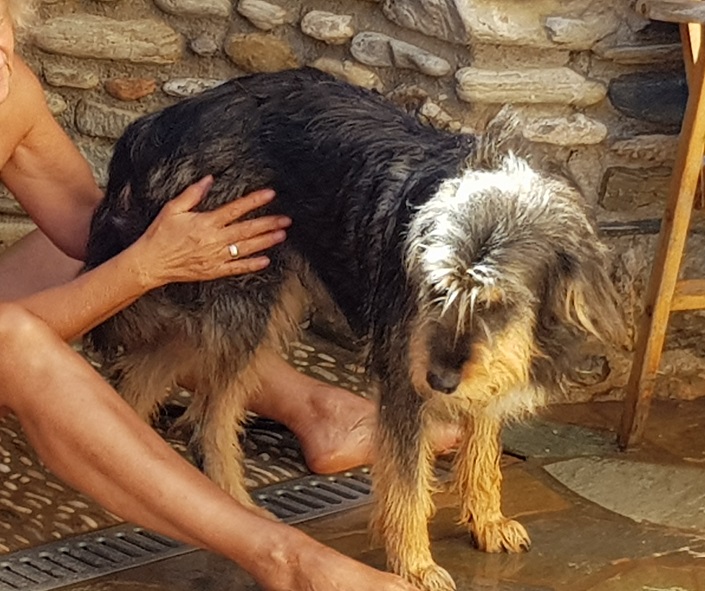 Erfrischung in der Aussendusche Refreshment in the outdoor shower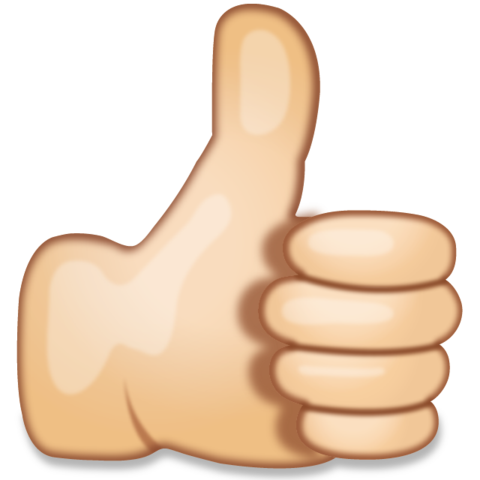 Updated: 17. Juni 15:00 h | Mouse on photo = info
als wir gestern in der Früh ans Meer zum Schwimmen wollten, entdeckten wir
einen wenig Stunden alten Ei-Ablageplatz der großen Meeresschildkröte und
hatten den halben Vormittag zu tun, dies an die richtige Stelle zu melden.
When we wanted to swim to the sea yesterday morning, we discovered
a little hours old big sea turtle egg storage area and
had half the morning to do, to report this to the right place.
An sonsten sind es viele Kleinigkeiten die in den vergangenen Jahren
liegen geblieben sind und wir uns vorgenommen hatten sie zu erledigen.
Otherwise there are so many little things in the past years
stayed down and we had planned to do it.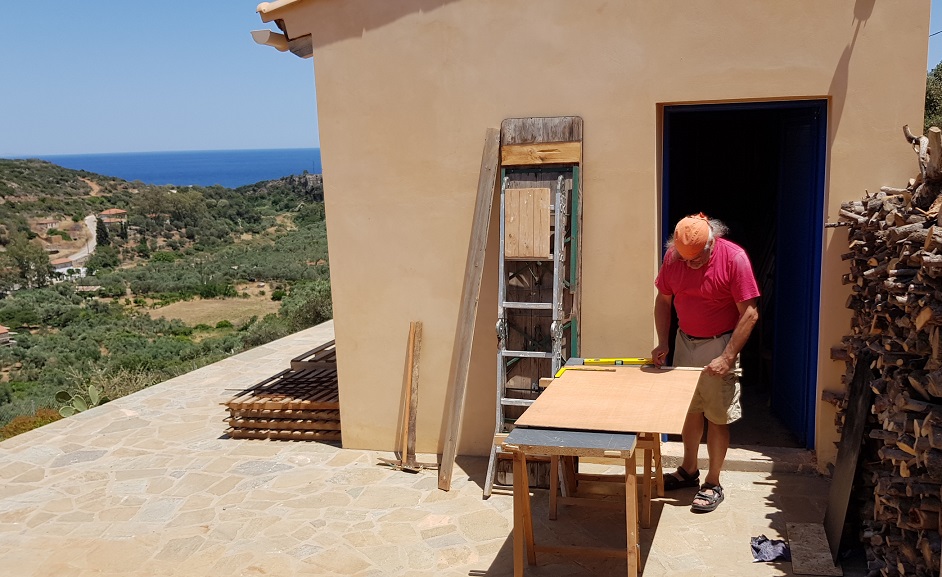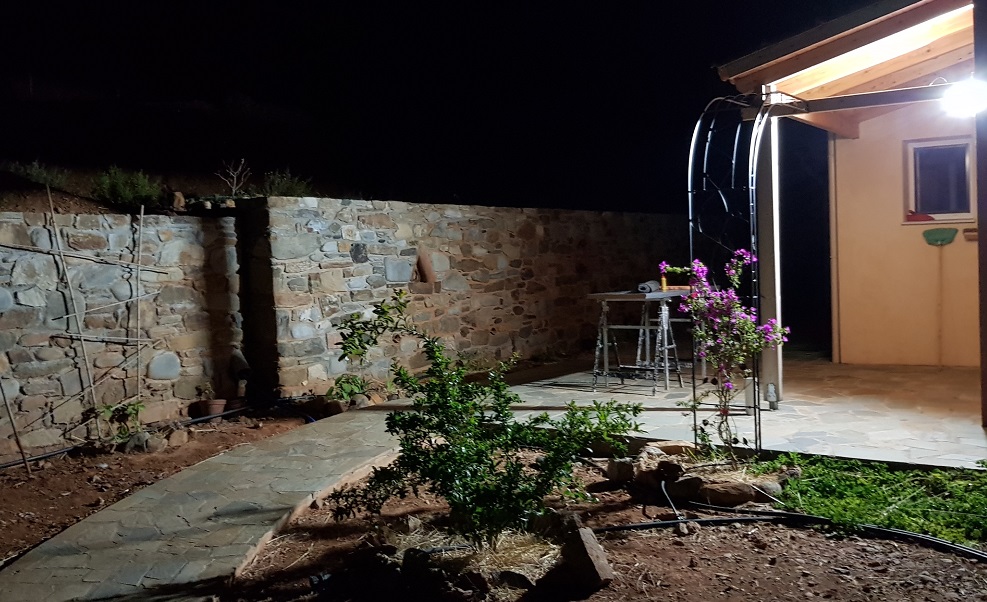 alle Stromamschlüsse im Aussenbereich angeschlossen, Bewegungsmelder
am Eingang installiert, LED Sonnengläser mit Solar im Einsatz, sichtbare
Holzbereiche mit Holzschutz gestrichen, alle Regenrinnen fertig montiert
und im Bad den neuen mitgebrachten Spiegel gerahmt und angebracht.
all external power connections connected, motion detector
installed at the entrance, LED sun glasses with solar in use, visible
Wood areas painted with wood protection, all gutters fully assembled
and framed in the bathroom the new mirror brought and attached.
Freizeit Erholung Entspannung kommen trotzdem nicht zu kurz
Recreation Relaxation is not too short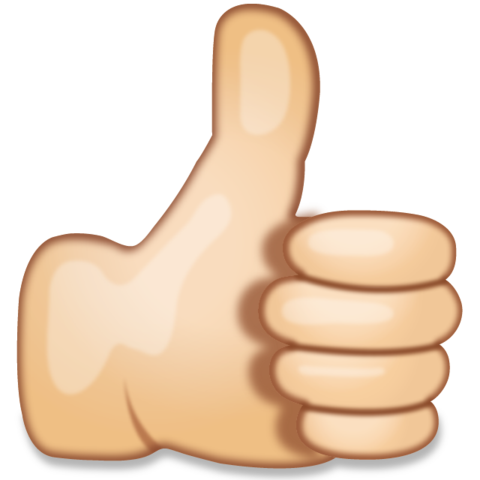 Updated: 15. Juni 18:20 h | Mouse on photo = info
gestern war unser Hochzeitstag und 7 volle Jahre Griechenland
yesterday was our wedding day and 7 years Greece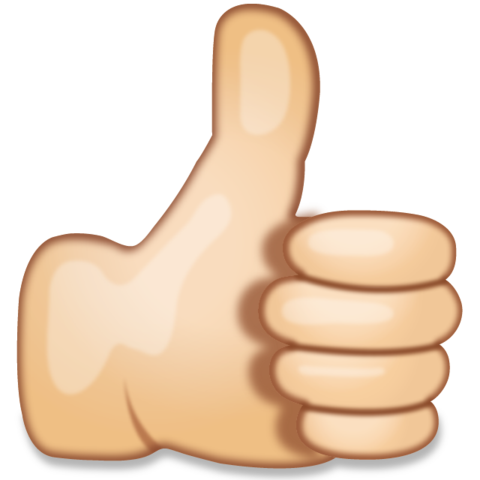 Updated: 12. Juni 23:30 h | Mouse on photo = info
Die Tage vergehen wie im Flug es grünt, blüht, gedeiht und wächst
The days go by in flight; it blooms, flourishes and grows green
sitzt, passt, wackelt und hat Luft - die Haustür ist endgültig fertig
sits, fit, wobbles and has air - the front door is finally ready
Sonnenuntergang auf Kaqdowlos
Sunset on Kadowlos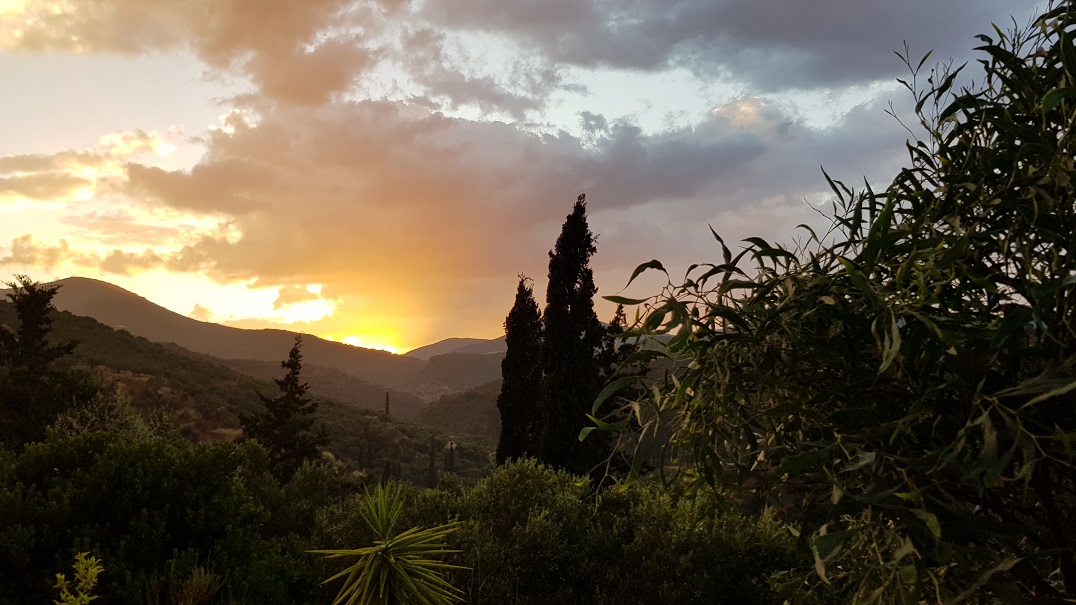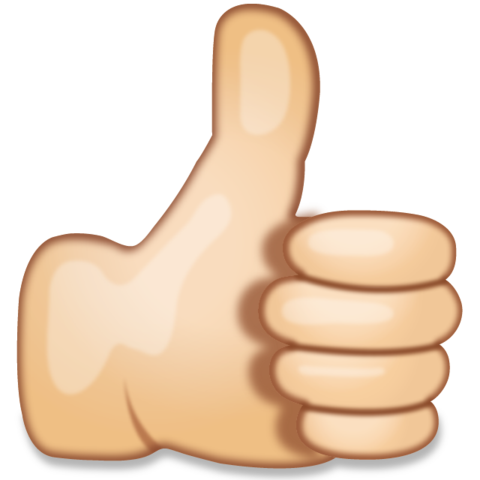 Updated: 04. Juni 13:00 h | Mouse on photo = info
Die Eindrücke und Erlebnisse in den letzte Tagen und Wochen hier, sind für
uns nach der aufregenden Zeit in Germany einfach überwältigend und tun so gut.
The impressions and experiences in the last days and weeks here, are for
us after the exciting time in Germany just overwhelming and doing so well.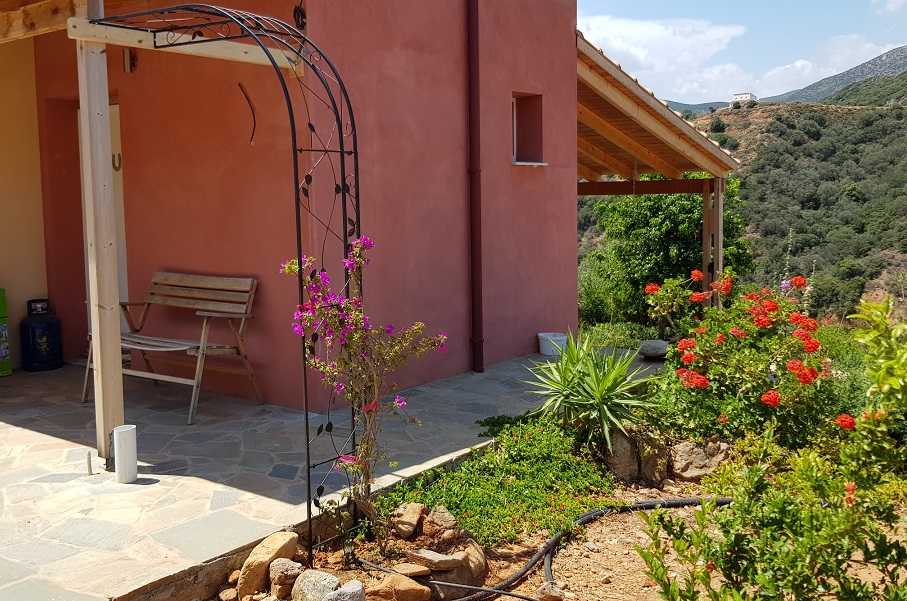 zuerst wollten wir ein Klettergerüst für die Bougainvillea bauen, doch der
mitgebrachte Rosenbogen hat uns gut gefallen so dass er nun montiert ist.
langsam sind die Arbeiten bei den Pflanzen alle erledigt ....
First we wanted to build a climbing frame for the Bougainvillea, but the
brought rosebows we liked so much that he is now mounted
slowly the work on all the plants is done ....
nun ist für uns die Welt wieder in Ordnung. bei Mateo´s in Monemvasia gibt es
nicht nur 120 verschiedene Biere der Welt und 15 verschiedene Ouzos aus GR
auch prima traditionelles Essen bis zum leckeren Octopus gegrillt oder in Wein.
Now the world is alright for us. Mateo's in Monemvasia has not only
120 different beers from the world and 15 different Ouzos from GR
also great traditional food and delicious octopus
grilled
or in wine.
die letzten Tage bastelten wir auch innen bei und für die Möbel ....
the last days we also tinkered inside and for the furniture ....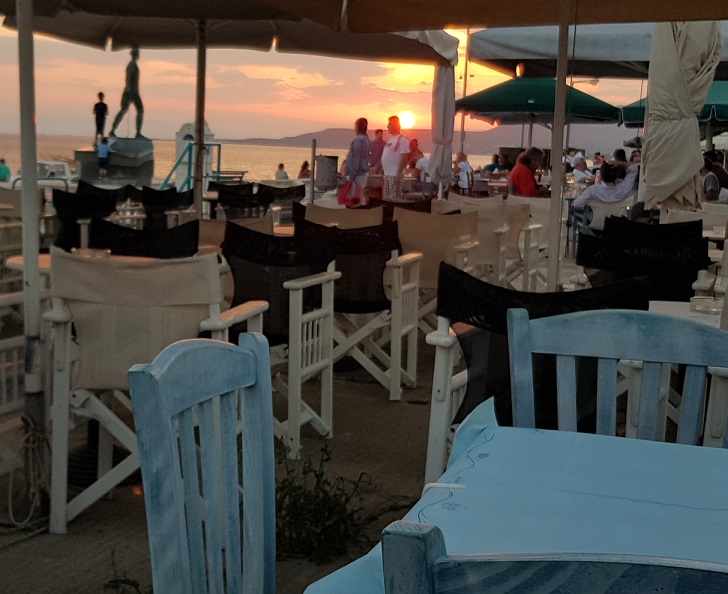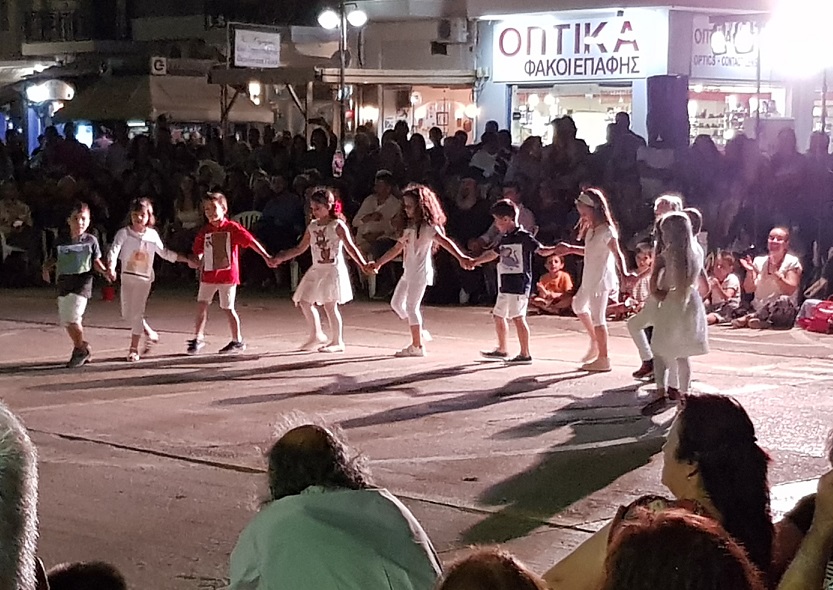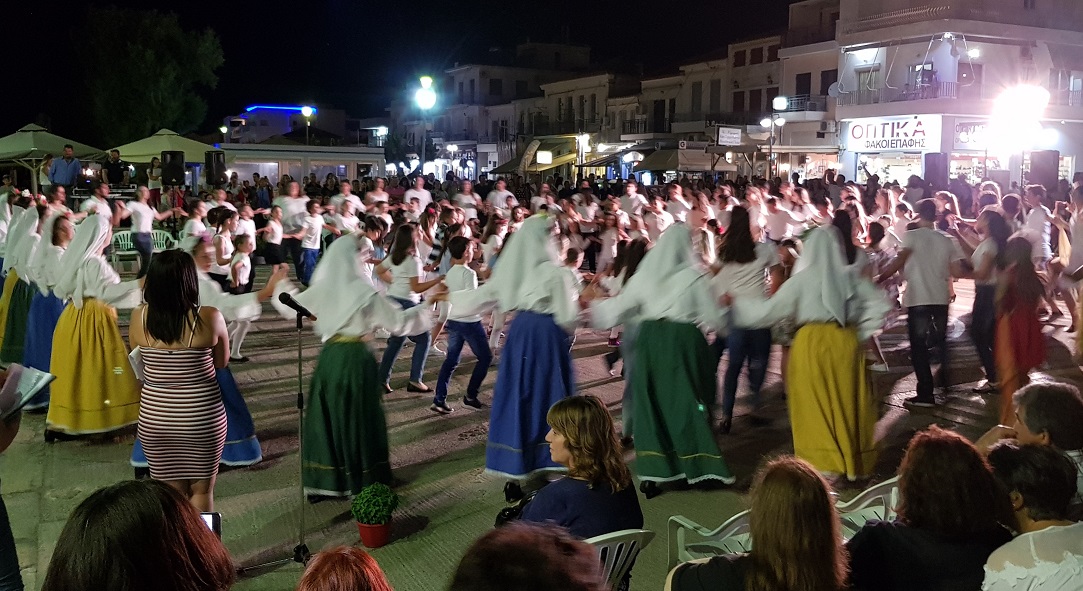 Ausflug nach Neapoli mit Tanz der Schüler aller Altersstufen .. das war toll ...
Trip to Neapoli with dance of the students of all ages .. was great ...
Ende Mai der schöne Vollmond, und sonst lassen wir es uns auch gut gehen
The beautiful full moon at the end of May, and otherwise we'll be fine also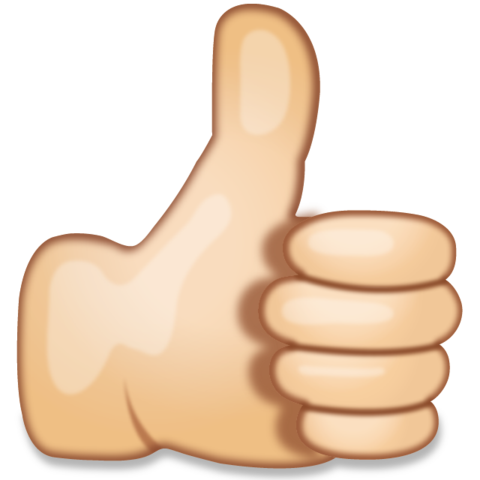 Updated: 26. May 11:30 h | Mouse on photo = info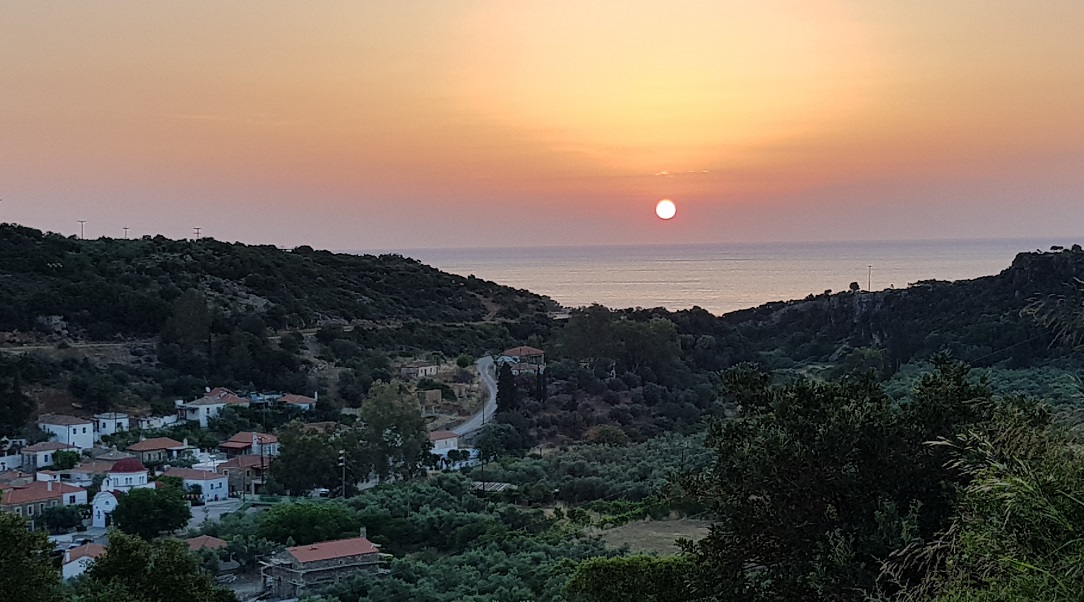 Wir werden, obwohl wir die meiste Zeit nicht gerade faul herum sitzen, täglich
ruhiger, gesünder, ausgeglichener, glücklicher und zufriedener. Inzwischen ist
die komplette Wasserversorgung umgebaut, Garten und Haus voneinander
getrennt. Alle Pflanzen und Bäume sind jetzt wenn die heiße und trockene
kommt versorgt und an die neue Bewässerung mit Pumpe angeschlossen.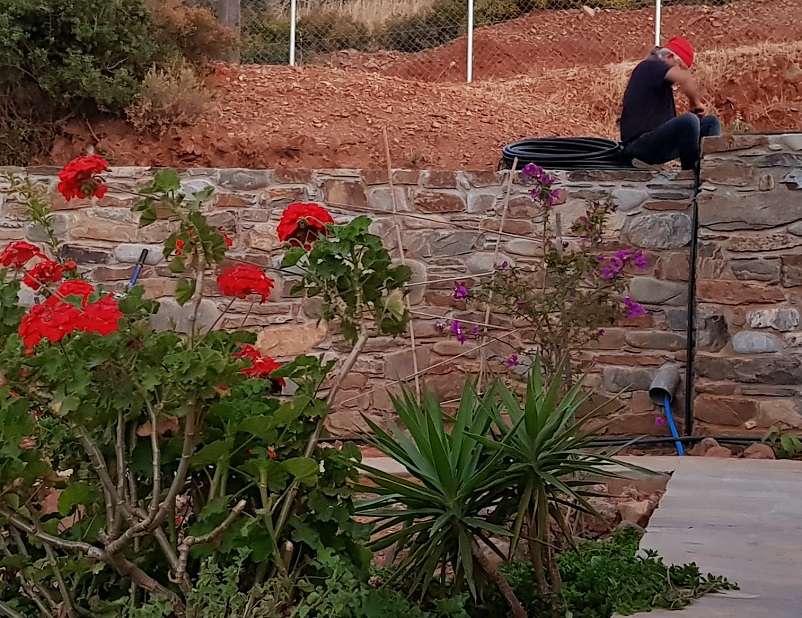 Even though most of the time we do not sit around lazily, we become daily
calmer, healthier, more balanced, happier and happier. Meanwhile it is
the complete water supply rebuilt, garden and house from each other
separated. All plants and trees are now when the hot and dry
comes supplied and connected to the new irrigation with pump.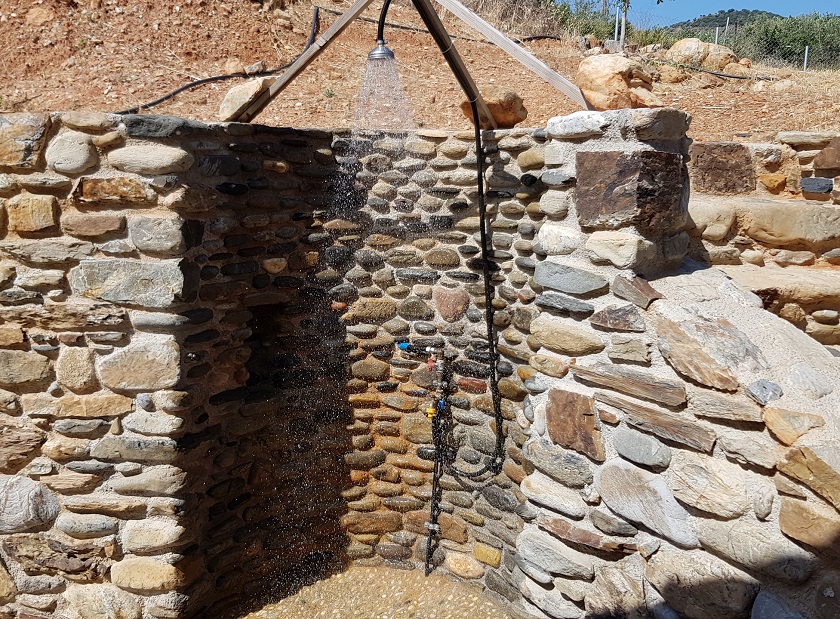 Auch die Sommer-Sonnen-Aussen-Dusche ist nun fertig und kann
mit Stadtwasser oder mit Wasser aus der Zisterne genutzt werden.
The summer-sun-outside-shower is ready and can be
used with city water or with water from the cistern.
ein großes Projekt "der verschüttete Olivenbaum" konnte auch
abgeschlossen werden. Nun hoffen wir dass es sich schnell erholt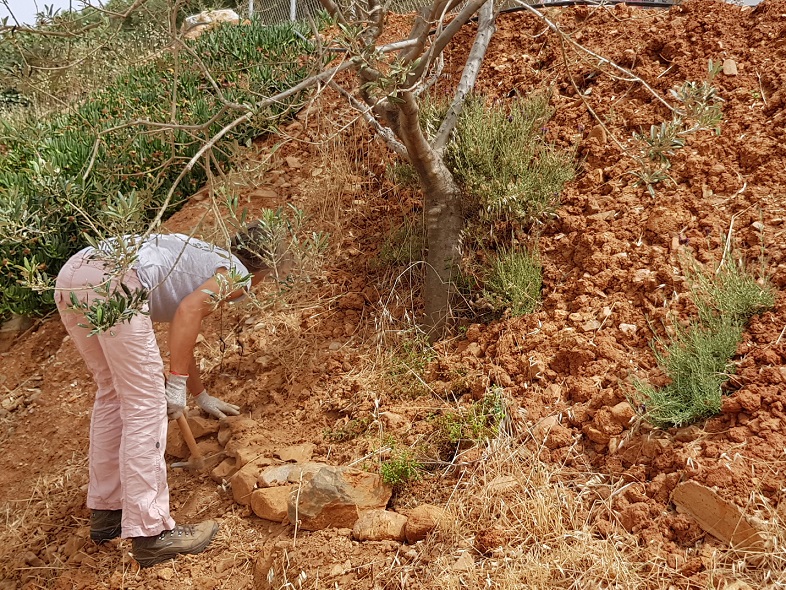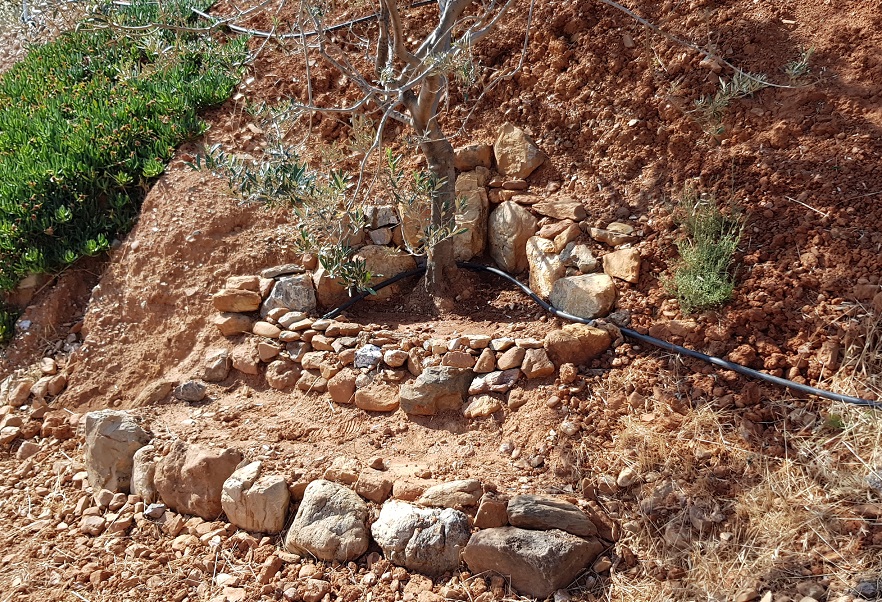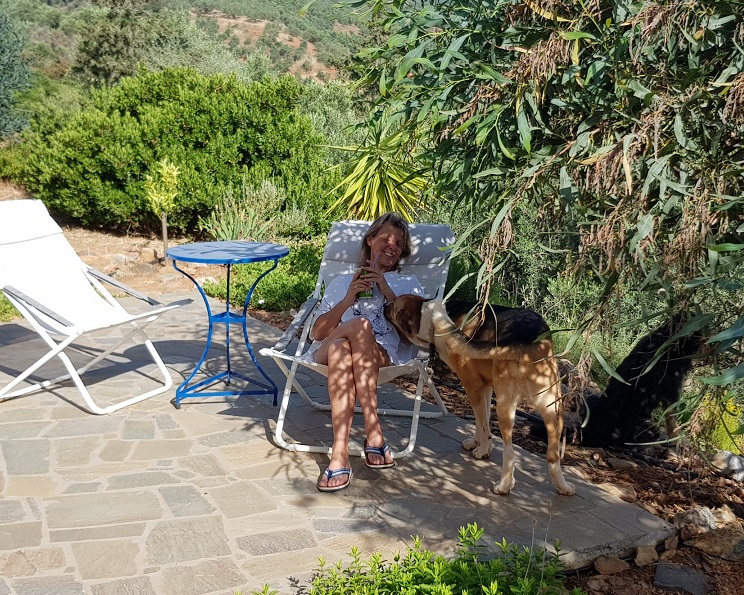 a large project "the spilled olive tree" could also be completed.
Now we hope that it will recover quickly
direkt vom Bauern frisch geerntet und zum Zopf gebunden "junger
griechischer Knoblauch" ... aus unserem Garten, nun fertig Luftgetrocknet
"eigener Bio-Origano" und gutes Brot vom Bäcker zum Frühstück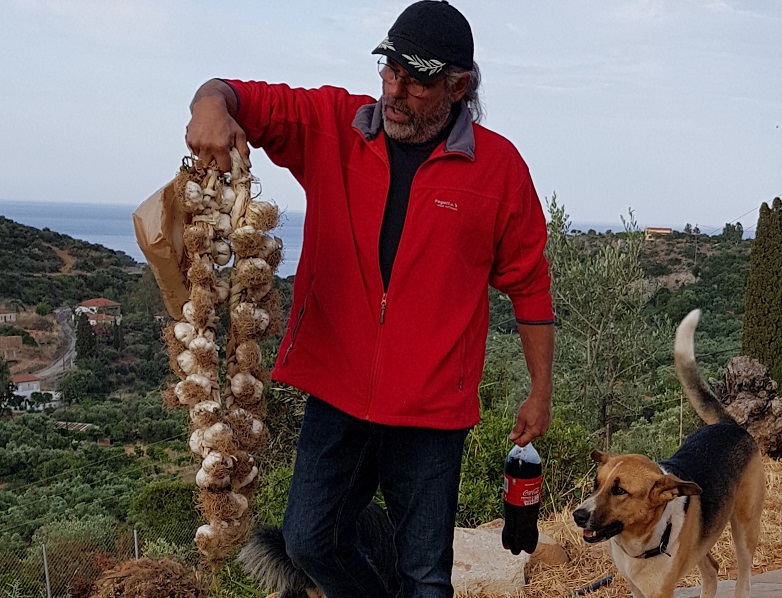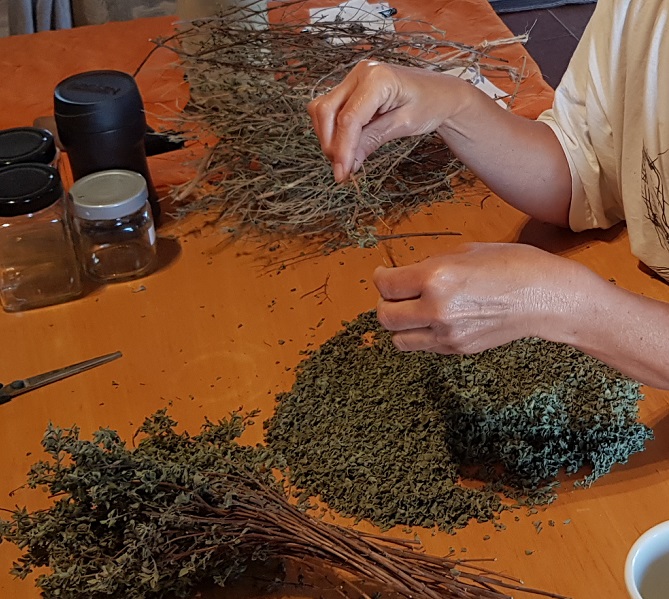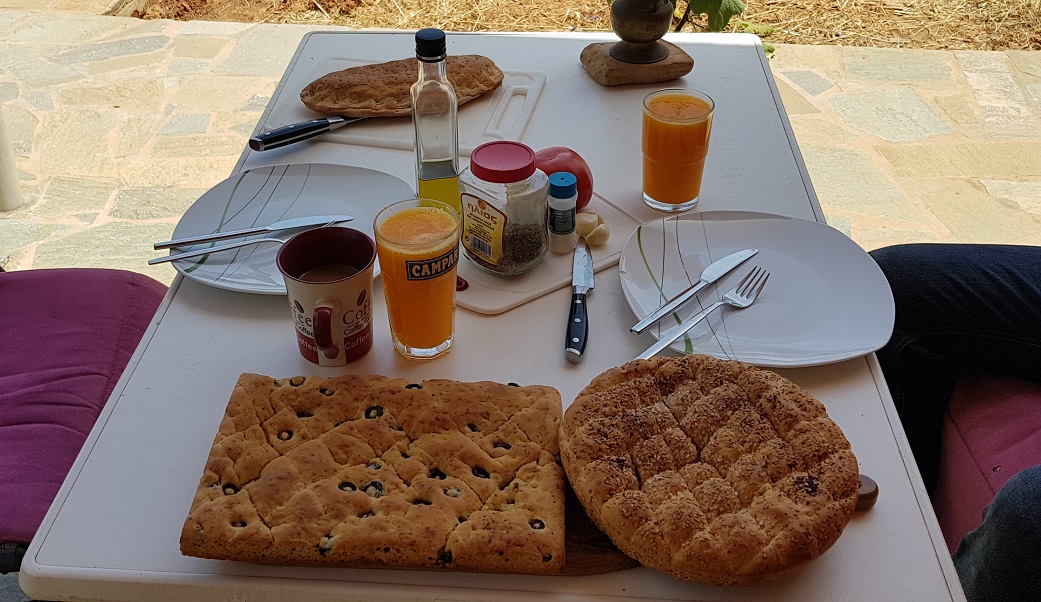 Freshly harvested directly from the farmer and tied to the braid
"young Greek garlic" ... from our garden, now ready air-dried
"own organic origano" and good bread from the bakery for breakfast
Hier ein paar aktuelle Fotos unserer Pflanzen und "Haustiere"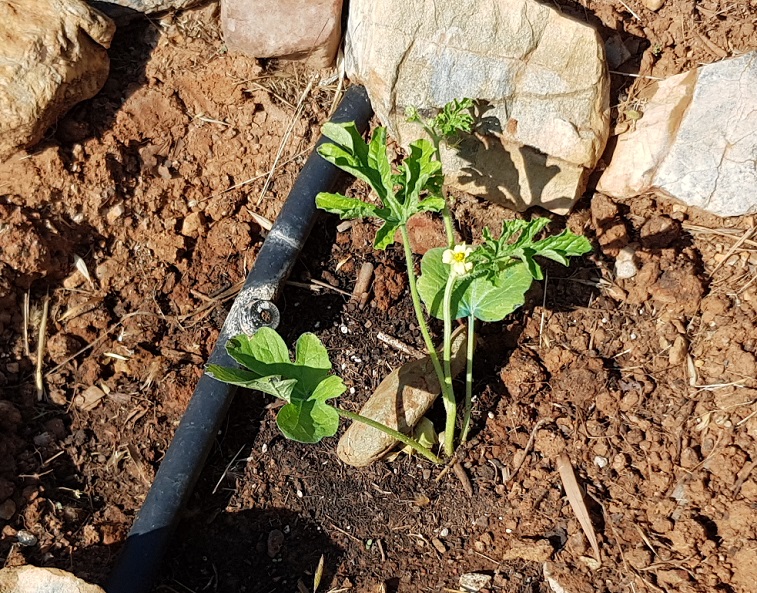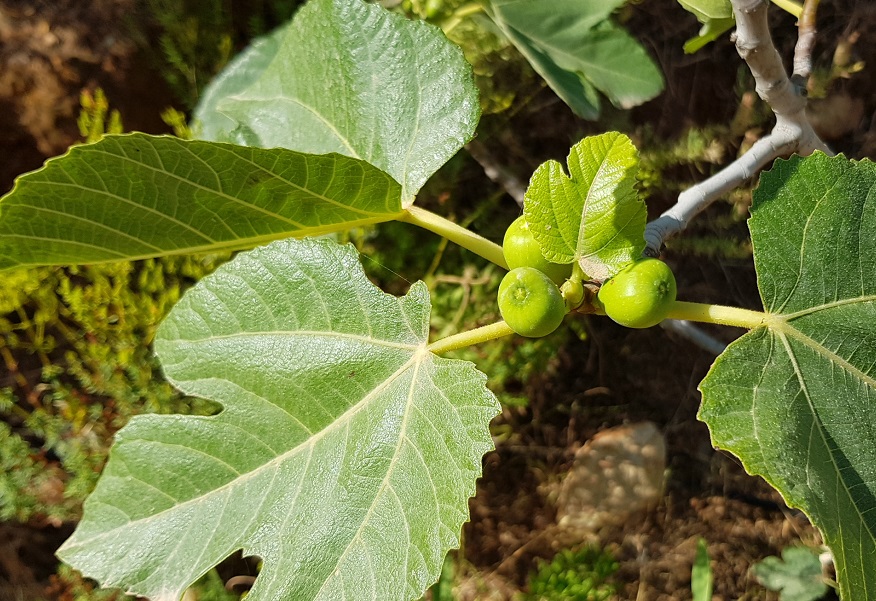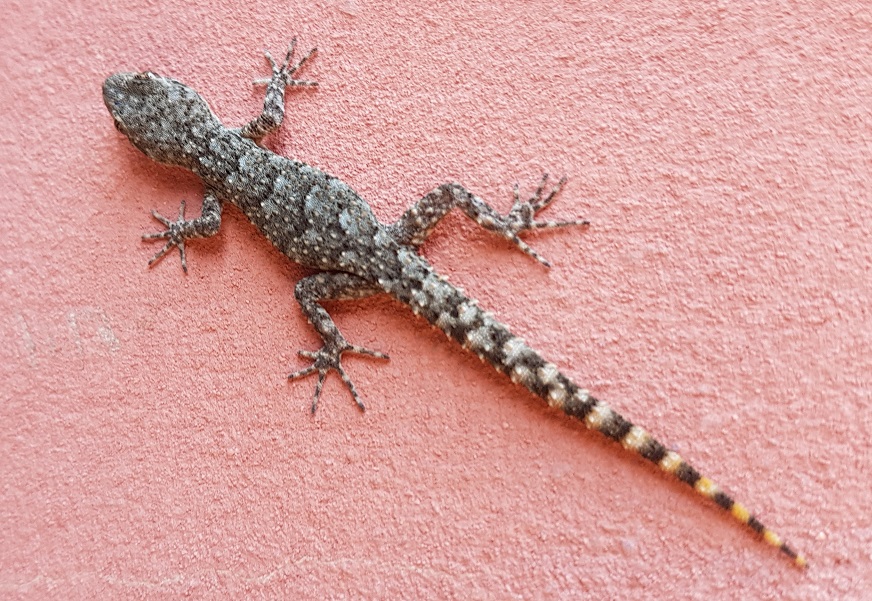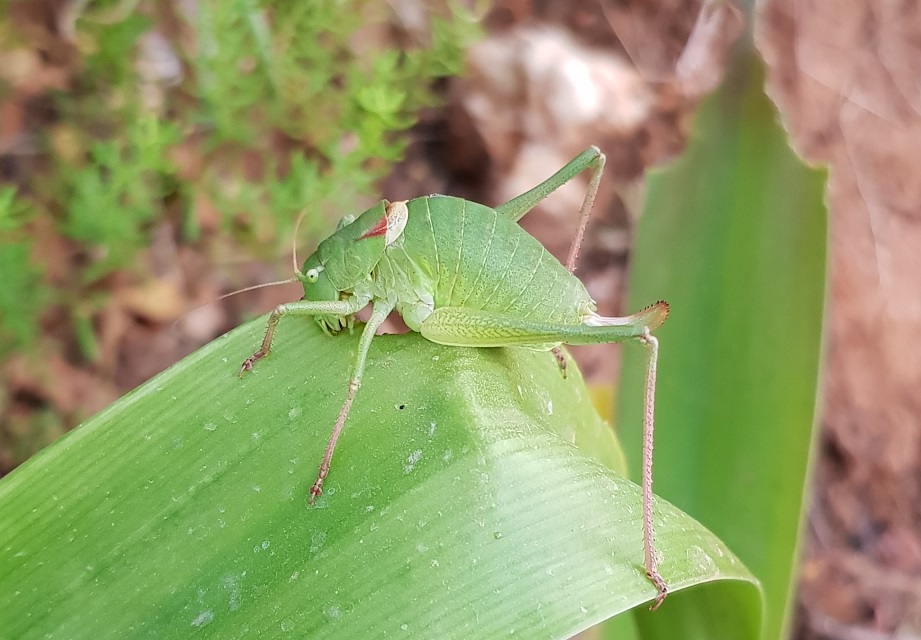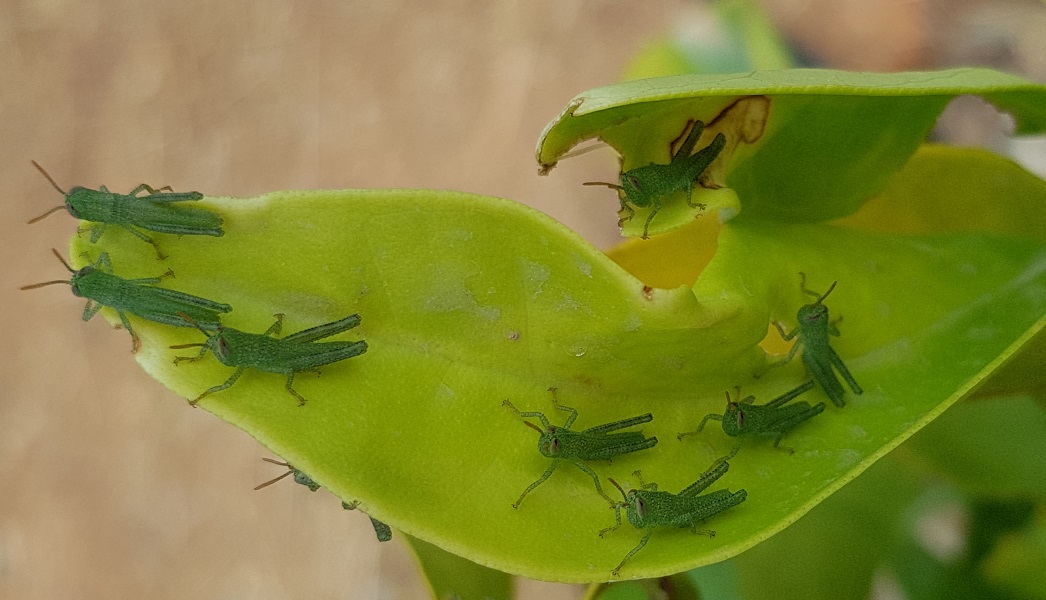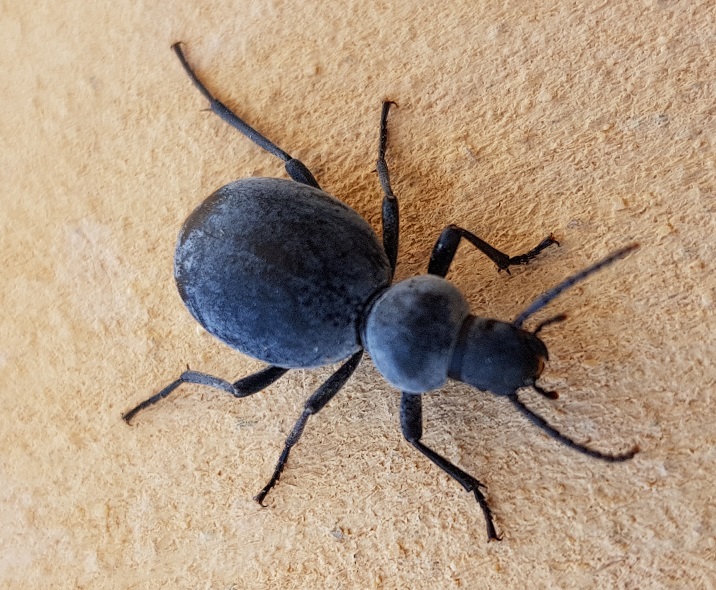 Here are some recent photos of our plants and "pets".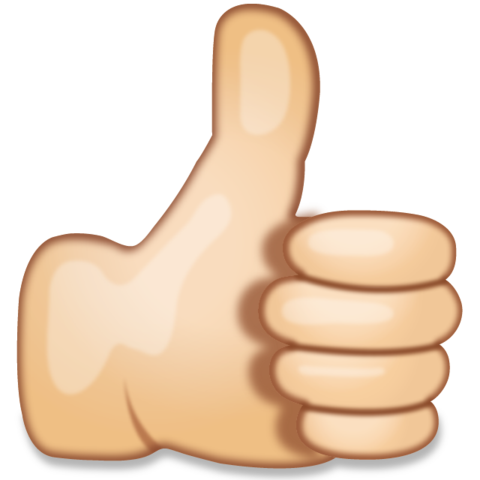 Updated: 18. May 10: 00 h - Mouse on photo = info
All unsere Energie investieren wir zur Zeit in den mediteranen Garten der
inzwischen wieder eine gepflegte Ansicht bekommen hat. Ganz frisches
Trinkwasser haben wir in Lyra an der Quelle für uns geholt und mit den
Männern der Firma Derziotis aus Monemvassia, die Wasserversorgung auf
dem Grundstück umgebaut und die mitgebrachte Pumpe angeschlossen.
Jetzt ist die Bewässerung für die Pflanzen & Bäume im Sommer garantiert.
All our energy we are currently investing in the Mediterranean Garden of
meanwhile got a well-kept view again. Very fresh drinking water we brought
for us in Lyra at the sourceand up in the mountains.
With the men from the company Derziotis from Monemvassia, they have
rebuilt the water supply on the property and connected the pump brought.
Now the irrigation for the plants & trees is guaranteed in summer.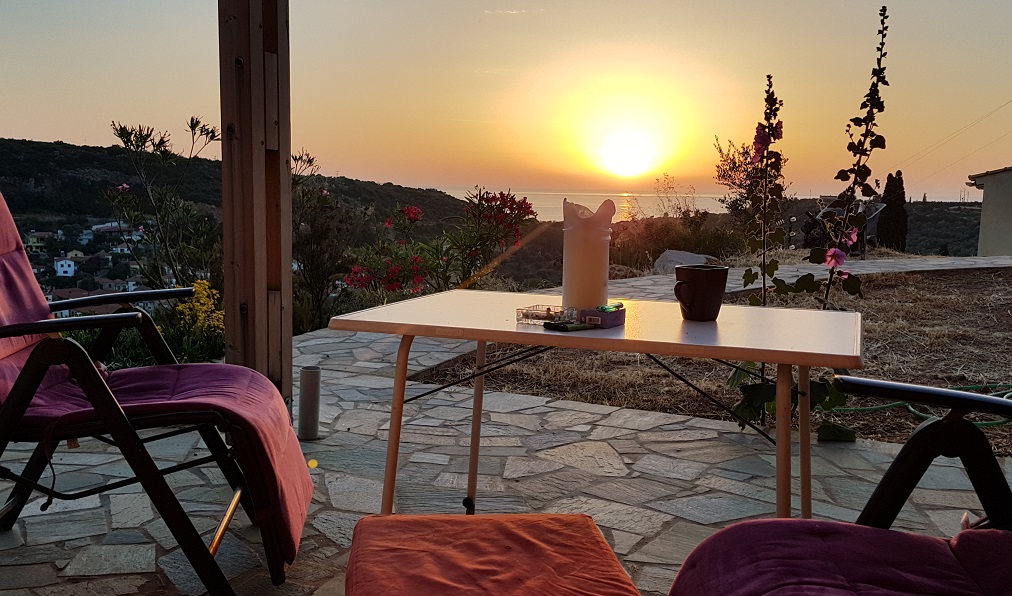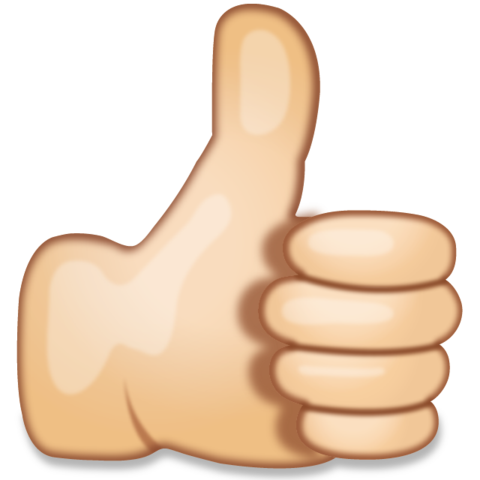 Updated: 16. May 02: 30 h
Das starke Erdbeben (4,6) vom Mittwoch 02:00h haben wir
erschrocken wahrgenommen jedoch unbeschadet überstanden !!
The strong earthquake (4.6) on Wednesday 02: 00h we
have seen shocked but survived unscathed !!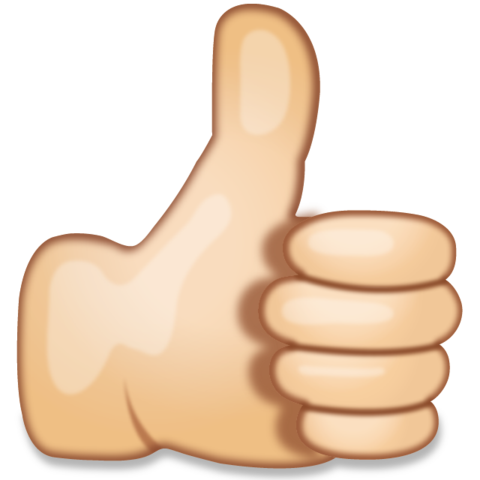 Updated: 14. May 11:40 - Mouse on photo = info
Wir sind nach entspannter problemloser Fahrt gut angekommen.
Erst seit 14. Mai haben wir wieder Internetzugang.
Zur Zeit kämpfen wir uns durch den enormen Bewuchs auf dem Grundstück
Es hat über den Winter sehr viel geregnet. Jetzt gibt es hier wieder neue Fotos.
We arrived well after a relaxed easy journey.
Only since May 14 we have internet access again.
At the moment we are struggling through the enormous vegetation on the property
It has been raining a lot over the wintertime. Now there is again new photos here.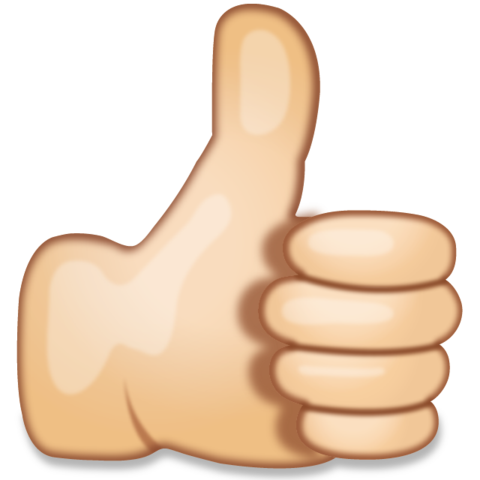 die Fahrt & Ankunft .... the ride & arrival :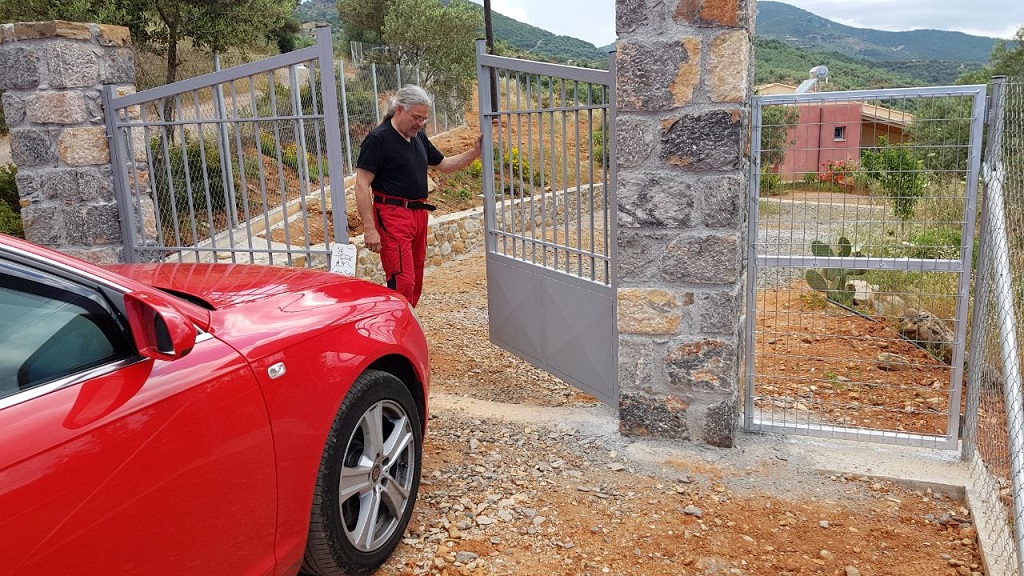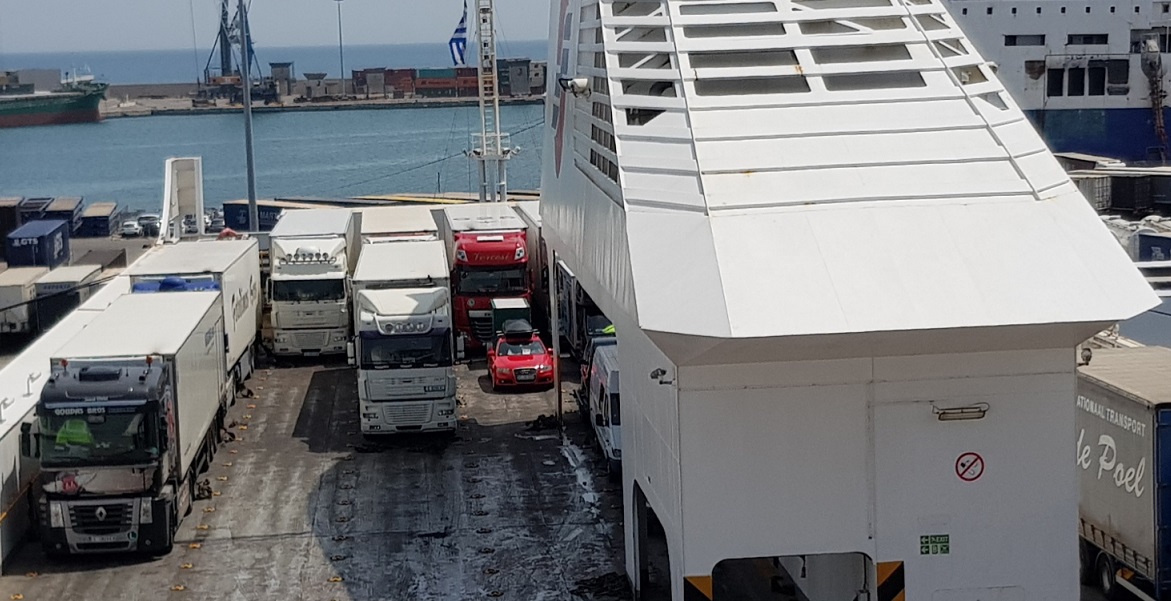 in Deutschland vor der Abfahrt / Germany before departure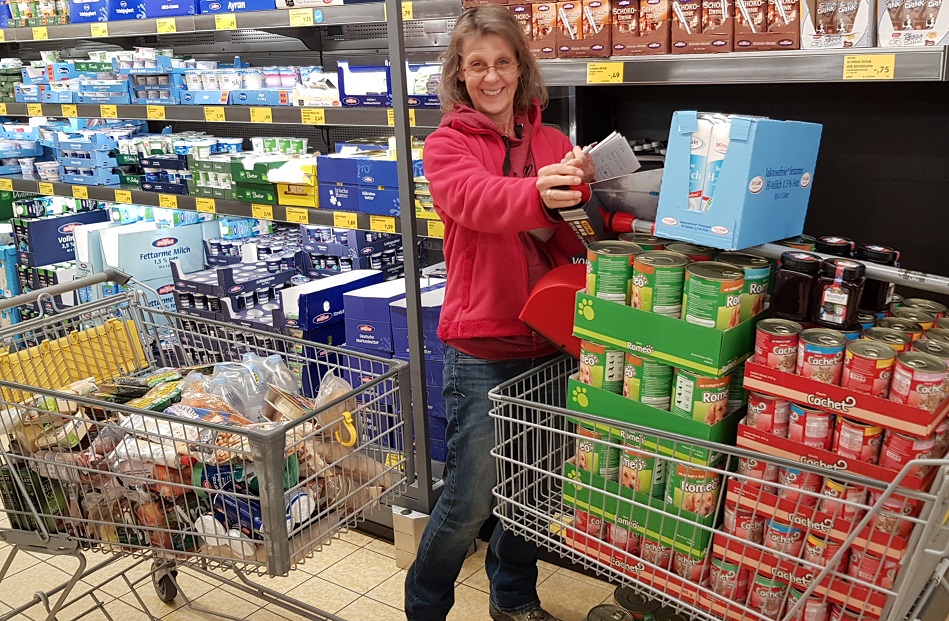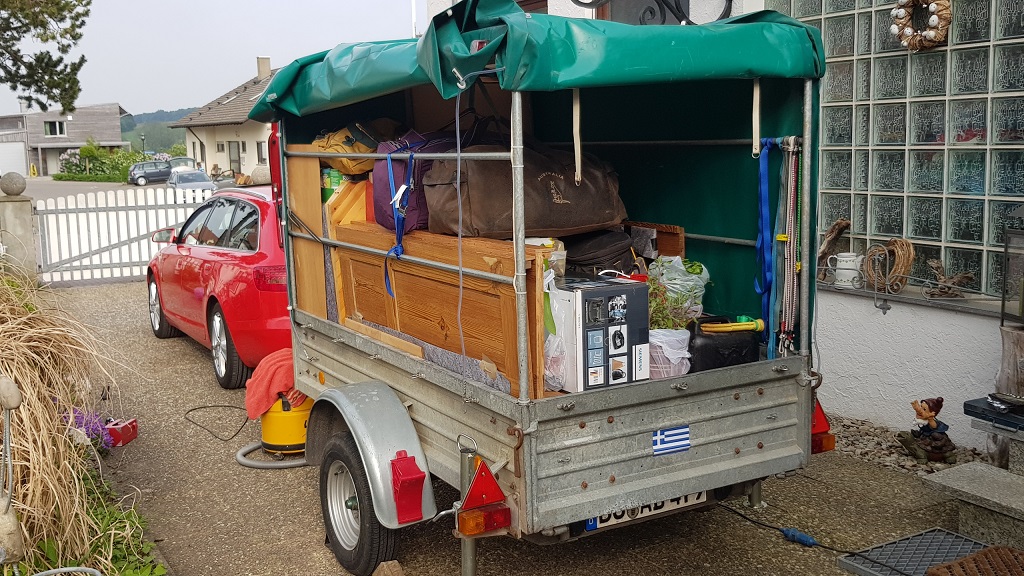 Hänger fertig geladen .... es geht los (1.700 km Strasse + 560 km Schiff)
Trailer loaded .... it starts (1700 km road + 560 km ship)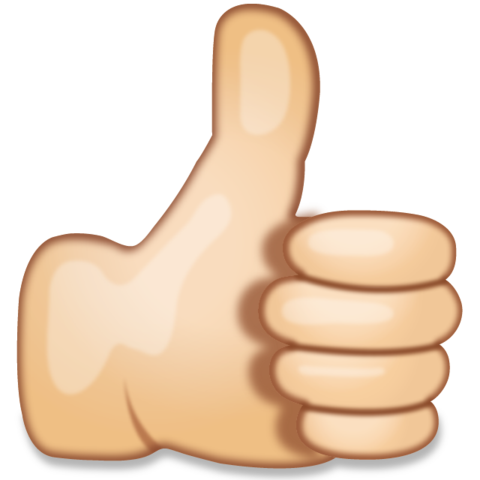 was in den ersten Monaten 18 ohne uns geschah
für unsere Hunde bauen wir einen Zaun um das Grundstück und Tore
in Zaun und Einfahrt - ebenso eine weitere Stütz-Stein-Mauer
For our dogs we build a fence around the property and gates
in the fence and driveway - as well as another supporting stone wall
Hier Fotos mit Kommentar: Here Photos with Comment:
Fotos von © Lefteris Delastik
alles Handarbeit: | all handmade:
schön integriert unauffällig | beautifully integrated inconspicuous